UNTERNEHMEN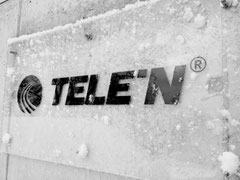 teleN ist die Anbieter unabhängige Bezugsquelle für  Standortvernetzung (MPLS / SD-WAN), Work from Home Konzepte inkl. SASE und IP Telefonanlagen sowie Contact Center. Die dazu notwendigen Anbieter für Datennetze (WAN / SD-WAN), Internetsecurity (SASE), Cloud Provider und IP Telefonie (SIP, UC) bieten wir Ihnen aufeinander abgestimmt aus einer Hand, also alles von ISDN SIP Migration bis zum weltweiten WAN und UC Projekt.
Eine richtige technische und kaufmännische Entscheidung zu treffen, auf der Basis von unabhängigen Vergleichen und transparenten Angeboten mit der bestmöglichen technischen Lösung wird dadurch erreicht.
Wir können uns auf eine über zwanzigjährige Markterfahrung stützen und arbeiten ständig daran, für Sie am Puls der Zeit zu sein. Bestehende Geschäftsstellen und Partnern im ganzen Bundesgebiet stellen eine große Kundennähe sicher.
Betreut werden sowohl Firmenkunden ab 250 Büroarbeitsplätzen, als auch weltweit arbeitende Unternehmen mit zahlreichen nationalen sowie internationalen Standorten und Rechenzentren.
Weitere Kunden sind
Unternehmen ( 500 bis 60.000 Mitarbeitern mit vielen Niederlassungen im In- und Ausland)

Internetserviceprovider und IT Dienstleister

ausländische Telefongesellschaften / Carrier
Unsere besondere Kompetenz liegt in der Planung, Ausschreibung und Implementierung von Optimierungskonzepten in den Bereichen Daten- und Sprachkommunikation. Dabei profitieren unsere Kunden von unseren langjährigen Markterfahrungen und den Kontakten zu den jeweiligen Lieferanten und Dienstleistern.
Über Schwestergesellschaften und Beteiligungen der teleN können wir auch Projekte schlüsselfertig umsetzen. Dazu unterhalten wir Partnerschaften mit allen wichtigen Carriern, IT- und TK Dienstleistern sowie Cloud Anbietern.
COVID 19 und die Auswirkungen bewältigen
WFH Homeoffice und SD-WAN
Remote Networks SD-WAN WFH Article.pdf
Adobe Acrobat Dokument
917.4 KB
Information for our international operating customers
Most of our customers have a worldwide footprint  with a headquarter in Germany. All services we offer in Germany we can also provide for locations abroad (Colocation, MPLS, SD WAN, PBX, UCaaS,Contact Center,  Cloud Services etc.) with our international partners.
teleN has access to Europe's and the World´s most extensive range of technology vendors which enables us to be our customer's one-stop relationship for technology communications services.
We act as an independent, supplier-agnostic, trusted advisor on communications, telecoms, connectivity and cloud. Not being quota carrying means we truly have your interests in mind. Our opportunity is to listen and understand your challenges and requirements. Then by turning to our ecosystem of national, international and global suppliers to match your technology, strategic and commercial requirements, we will be able to bring you the most relevant of potential supplier conversations, leading to formal proposals that as your advisor we are then able to evaluate with you in order to help compare and select your final supplier(s).
This is making teleN your single go-to source for cloud, telecoms and communications technology services advice.
Now, what's the problem, project, requirement, or challenge? How can we help?
International partners
Company Information
Information about teleN Service GmbH
teleN Company information.pdf
Adobe Acrobat Dokument
269.5 KB
Customer Experience NICE in Contact
2018 Customer Experience (CX) Transformation Benchmark
NICE inContact CX_Transformation_Consume
Adobe Acrobat Dokument
1.6 MB
SD WAN Aryaka Growth Report 2021
SD-WAN Software Vendor (02-2021)
Aryaka's global private network provides enterprises with an essential level of security, ensuring that business-critical application traffic is not exposed to the public Internet, and does not have entry points that can be exploited by threats.
Fortinet is the only NGFW vendor to provide native SD-WAN along with integrated advanced threat protection. FortiGate SD-WAN replaces separate WAN routers, WAN optimization, and security devices with a single solution that is application-aware, offers automatic WAN path control and multi-broadband support.
NetCloud is a cloud-based subscription service that combines cloud management, software-defined networking, and unified edge security with industry-leading LTE and 5G cellular networking technology to power a portfolio of purpose-built wireless edge routers and adapters.
Adaptive is an innovative software technology vendor with a market-leading SD-WAN patent portfolio and we operate our own network of cloud-managed SD-WAN gateways. We combine all the components of a cloud-managed SD-WAN solution into simple Network-as-a-Service licenses that are powered by our cloud network and supported by our experienced network operations team.
Cisco Meraki Unify management and control of thousands of mobile and desktop devices in the secure, browser-based Meraki dashboard. Drive your organization's mobility initiatives by seamlessly onboarding new devices and automating application of security policies.
Palo Alto Networks CloudGenix SD-WAN is the industry's first next-generation SD-WAN solution that enables the cloud-delivered branch.
VMware SD-WAN improves upon the economics and flexibility of a hybrid WAN with the deployment speed and low maintenance of a cloud-based service. It includes policy-based, network-wide application performance, visibility and control while dramatically simplifying the WAN by delivering virtualized services from the cloud to branch offices.
Aruba SD-WAN is designed to optimize routing decisions and improving visibility across the WAN edge. Full Layer 7 application awareness combines with unique in-branch visibility based on end-user roles, device type, and location context to make Aruba SD-WAN ideal for distributed enterprises.
Nuage Networks Virtualized Network Services (VNS) automate branch site connectivity and gives you deployment options for cloud integration and branch VPN services. Nuage Networks VNS offers a fresh approach to the enterprise WAN. It seamlessly links all your locations - regardless of size or geography - while reducing your need for customized networking. Nuage Networks VNS is based on an overlay model that can use any IP network to provide connectivity between sites. It gives maximum flexibility and enables to choose from multiple access or last-mile technologies, including copper, fiber and mobile broadband.
Versa Networks enables enterprises to re-architect their enterprise WAN and branch office networks through a software-based and multi-service approach to SD-WAN – leveraging Versa software + low-cost appliances vs. proprietary network hardware, and providing a full set of integrated SD-WAN and SD-Security functions.
Cisco Viptele solutions provide customers secure access with end to end visibility when connecting to cloud applications—while also reducing costs. Features such as transport independence that includes 5G helps connect businesses to the cloud, while true zero-touch provisioning simplifies setup and lowers operating costs. Cisco also offers an unmatched set of service offerings around the globe to ensure customers and partners receive the right level of support to generate a strong ROI from their deployment. Cisco SD-WAN gives customers the flexibility, visibility and control they need to ensure long-term success.
Ecessa WANworX Secure SD-WAN combines reliable hardware, innovative software, network design and support services to allow organizations to operate from multiple locations – and the cloud – seamlessly.
Huawei SD-WAN solution leverages optimized architecture, hardware acceleration, algorithms, and NetEngine AR6000 — Huawei's industry-leading series of SD-WAN routers — to achieve improved branch interconnection. With CloudWAN, your WANs can adapt as business needs change and overcome the rapid increase in traffic volume associated with new technologies such as cloud, AI, and 5G. Build high-performance SD-WANs that offer optimal experience, flexible networking, and simplified O&M.
Silver Peak Unity EdgeConnect is a complete, high-performance SD-WAN solution that enables service providers to quickly and cost-effectively bring new, differentiated, managed SD-WAN services to market to expand market reach, create new revenue streams and deliver SD-WAN services with SLAs in and out-of-band
ZTE based on innovative distributed architecture and network service framework, the SDN Controller supports intelligent resilient automation, network resource acquisition on demand, and multi-service scenario end-to-end collaboration.
riverbed Secure optimization of all applications, across hybrid networks to users everywhere so you can leverage global resources and access applications and data from anywhere. The solution consists of appliances and a centralized management console that the administrator uses to view network health, deploy appliances and make changes to policy. Secure connectivity is automatically established with appliances, policy is updated, and, based on real-time network health, business-critical applications always receive right-of-way.
Citrix SD-WAN (formerly NetScaler SD-WAN) is a next- generation WAN Edge solution that simplifies digital transformation for enterprises. It offers the best application experience for SaaS, cloud, and virtual apps & desktops; comprehensive security; and cloud choice with automation to ensure an always-on workspace.
Ribbon SD-WAN solution provides the voice, video, and business application performance across multiple WAN connections to drive customer satisfaction. End customers will have better voice quality while experiencing fewer issues.
mushroom SD-WAN (Software Defined Wide Area Networking) refers to the networking solutions that are deployed primarily by multi-office enterprises and by Service Providers, to provide connectivity and additional cloud based services to branch office end-points. The SD-WAN architectures utilize cloud based SDN (Software Defined Networking) design concepts whereby the networking appliances at the edges can be easily configured, monitored and managed.
Gluware SD-WAN Solution is a simple approach to "unchain"-ing the enterprise from expensive bandwidth provided by carriers. Gluware provisions the existing WAN architecture to make intelligent decisions about what traffic is placed on which route. It allows high priority traffic to get the best treatment and differentiates the lower priority traffic so that cheaper bandwidth can be used.
128 Technology a networking platform that's been built from the ground up to connect your locations more efficiently, to improve the performance of your applications, to support advanced cloud and hybrid architectures – and to do it all more securely than ever before.
With Oracle (Former Talari) SD-WAN, enterprises can benefit from internet economics, leverage high-bandwidth and inexpensive Internet connections, and safely migrate applications to the public cloud and SaaS at their own pace – without sacrificing the high availability and predictable application performance they expect.
Bigleaf Software Defined Wide Area Network (SD-WAN) technology ensures that your business-critical applications are prioritized across your Internet connections and that all traffic flows are routed over the best connection in real-time.
Cato is providing a fully converged global SD-WAN with built-in network security, delivered as a cloud service. SD-WAN edge device is the enabling network infrastructure.
Mode Core is a cloud private network that brings flexible, affordable QoS connectivity to SD-WAN. It works side-by-side with Internet and MPLS. Moving even a small portion of traffic from MPLS can pay for an entire SD-WAN instance, with no performance impact.
Speedify is a software solution for channel bonding. It is also a next-generation VPN. The Speedify app delivers enterprise-level SD-WAN coverage so that your team has all the bandwidth they need on every device. Platforms include Windows, macOS, Android, iOS and Linux.
Simple WAN SD-WAN 2.0 is next-generation technology, both for enterprises looking to grow and for partners who want to provide it to their customers.
infovista Ipanema SD-WAN uses Application Intelligence+ to pave the way for unprecedented application performance on your network. Our solution is the only SD-WAN with application intelligence that can transform your unpredictable network into a great user experience. By defining the quality of experience (QoE) you want for your business-critical apps, Ipanema controls each user session automatically and dynamically, regardless of network conditions.
FatPipe Software-Defined Wide Area Networking (SD-WAN) products provide solutions for an easy migration to Hybrid WAN. FatPipe delivers companies the ability to centrally manage their wide area network, manage branch office configurations, and deploy appliances with the zero-touch installation.
Barracuda CloudGen WAN combines ease of use, full security, and cloud-native SD-WAN connectivity, to utilize Microsoft Global Network as your WAN backbone instead of MPLS or leased lines. Deployed directly from the Azure Marketplace, Barracuda CloudGen WAN is available for as many regions as needed and managed centrally in the CloudGen WAN portal across all locations and endpoints. The Microsoft Global Network is automatically provisioned as the backbone for anywhere-anytime application access. This allows you to create a pragmatic SASE solution in Azure, on your own terms.
Juniper SD-WAN includes its SRX edge appliances with Contrail Service Orchestration and an increasing focus on the Mist Marvis AI/ML engine to simplify Day 2 operations.
Peplink has developed a potent combination of products and technologies that can help you build SD-WAN networks with unbreakable connection resilience, unmatched deployment flexibility, and intuitive ease of use.
Teldat 

be.SDx Corp is the ideal SDWAN Product for corporations interested in SDWAN, who, due to the complexity and criticality of IT in their business, are willing to minimize disruptive technology adoption risks
teleN is tracking every "SD-WAN" player. So save time and call teleN today to find your SD-WAN solution!